Class C RVs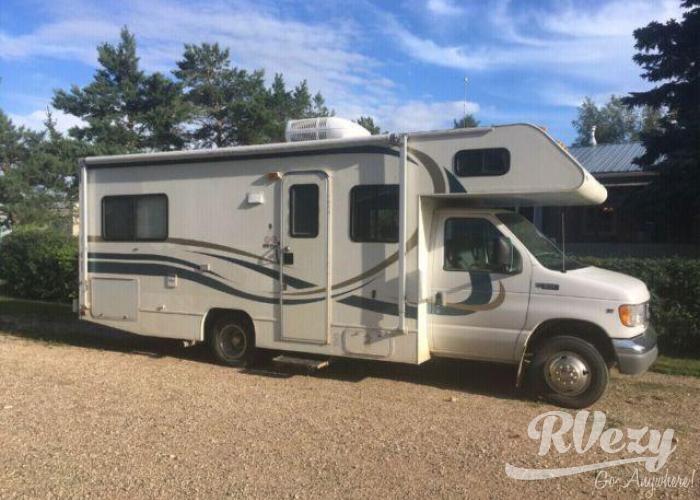 Class C RVs are the most common motorhomes. They depreciate quickly and can be bought for relatively little on the used market.
The traditional defining features of a Class C are cutaway van cabin mated to a straight-sided body, and overcab sleeping platform.
PRO

lowest cost motorhome

can be cheap on the used market

lots of room and amenities for the money

fiberglass-roofed models are more leak resistant and require less maintenance

CON

uneven build quality

front-facing windows on cabover are infamous for leaking

rubber roofs can leak and require resealing

very low MPG, often below 10

longer motorhomes have substantial rear overhang which limits departure angle. Easy to "drag" even in urban environments.
resources