Table of Contents
12v house power outlets
Full-timers and those with more robust system will likely want to install 12v power outlets in their van. Doing this means one can move electrical items around and plug them in where you want them.
the cigarette outlet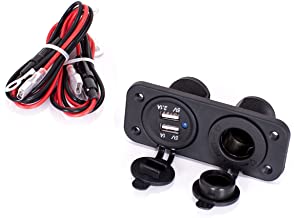 The most common 12v outlet is the cigarette lighter outlet. The version shown here has USB outlets built in, also.
Pro:
Con:
other connector types
Advanced users often cut off the ciggy plug and use something superior for their needs.
Anderson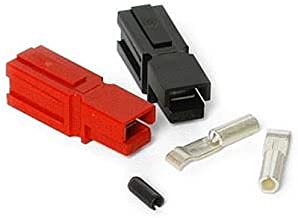 The most common non-ciggy connector is the Anderson Powerpole.
Pro:
when assembled correctly, polarity is assured even when you aren't looking

slide together in pairs in different arrangments and directions

robust, especially for frequent connects/disconnects
Con: