Table of Contents
Travel trailers
In general, travel trailers share these pros and cons:
PRO

can detach tow vehicle (TV) from the travel trailer (TT) after parking. This simplifies running errands or having either the TV or TT serviced.

generally the least expensive platform of any retail RV by square footage

can get around tighter turns because the TV/TT/ combination articulates in the middle

CON
pop-up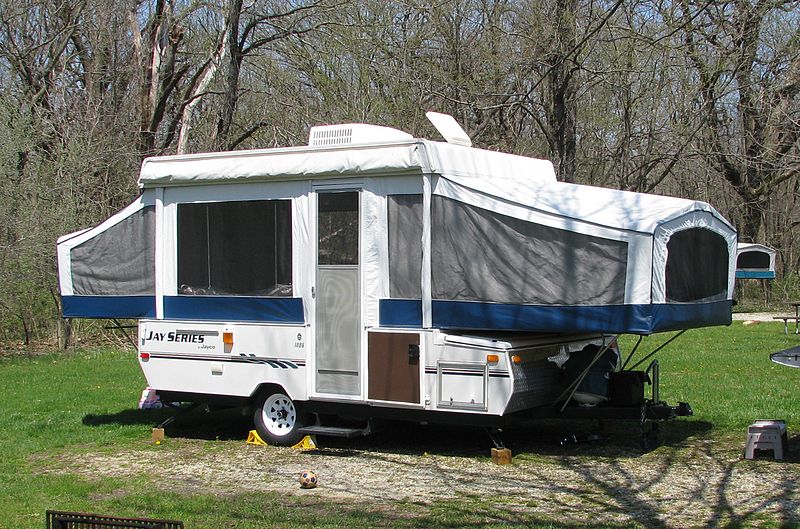 Pop-up trailers are so named because the top pops up off the bottom structure. The walls are made of canvas or other material with screens sewn in for ventilation. When closed up they are only a few feet tall.
PRO

least expensive retail RV

lightweight, can be towed by a wide range of vehicles

very low profile while towing in the "down" configuration, minimal effect on MPG

abundant on the used market as people upgrade to larger RVs

CON
A-frame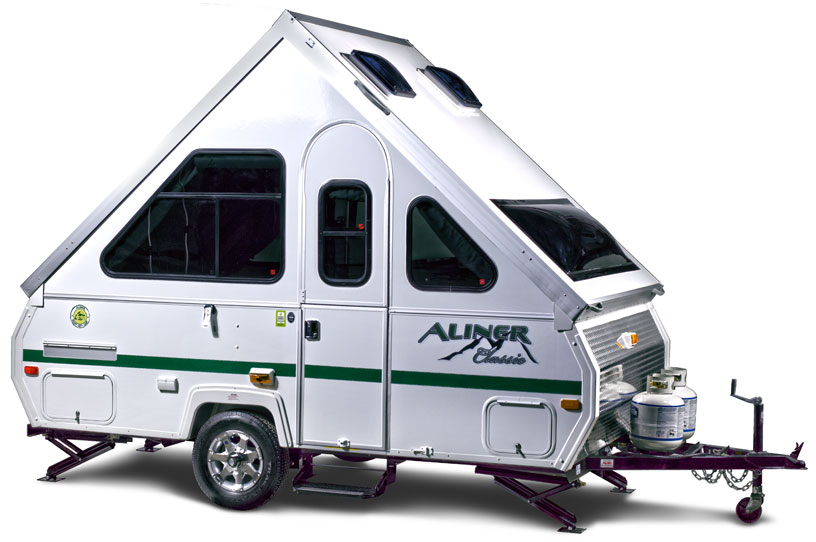 This trailer is called an a-frame because it looks like the letter A when set up.
From the base down it is similar to a pop-up. The upper part is interlocked hard-sided (fiberglass) panels.
PRO

able to withstand heavier weather than a pop-up

can be erected quickly by one person (less than a minute with practice)

fiberglass panels will last longer than pop-up canvas sides

generally more amenities

surprisingly generous headroom

CON
Here is a thoughtful review from an A-frame owner after 2 years.
cargo trailers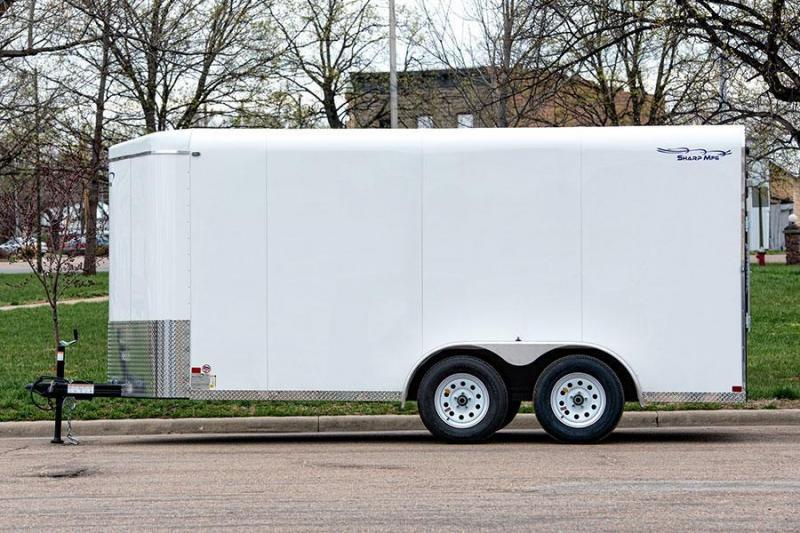 Enclosed cargo trailers can be converted into main or auxilliary living spaces. One common setup is a converted cargo van pulling a converted cargo trailer.
PRO

can be taken on longer trips or left behind on shorter ones

can usually carry heavier loads safer than an RV can

available in many configurations

blank slate with straight sides for the build

CON

Video discussion:
teardrop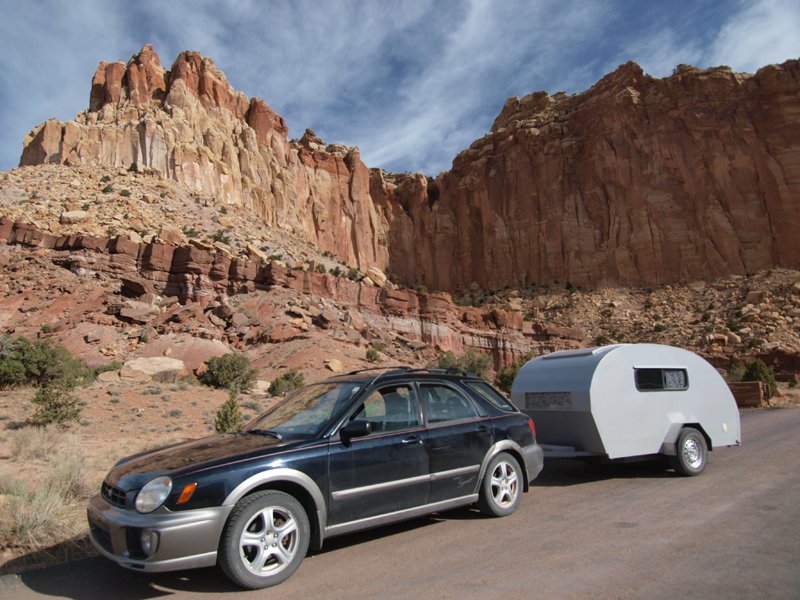 Teardrop trailers are a traditional American trailer style intended to tuck behind a passenger car. In recent years the trend has been toward mini- and micro-teardrops. [Perhaps this is due to passenger cars getting lower rooflines for fuel economy – Frater Secessus]
Traditionally any cooking area is kept in a pop-out hatch at the back.
PRO

tradition and looks

low height for towing

CON
bumper pull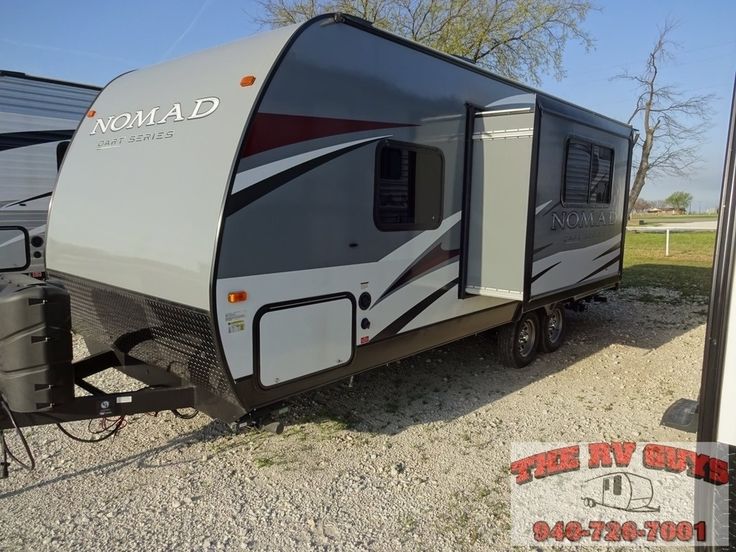 These trailers are the least expensive trailer by the square foot, and the most common.
PRO

best "bang for the buck" on space and amenties

many different floorplans and styles available

some have slides

CON
5th wheel

5th wheel (fiver) trailers are similar to bumper pulls but the trailer rests on the "fifth wheel" mounted in the bed of the tow vehicle. They tend to be larger and heavier than bumper pulls.
PRO

5th wheel pulling distributes the load onto the tow vehicle more effectively than does bumper pull. This may mean the ability to pull more trailer or use less truck.

since the articulation point is in the bed instead of on the bumper the "fiver" can negotiate even tighter turns

CON

requires special receiving plate in the bed of the truck

the presence of the 5th wheel receiver in the bed restricts the use of the bed for cargo

the front (sleeping area) of fivers can be very tall, limiting access to some locations
Resources